At iCare4Vision, we provide comprehensive care to meet the vision needs of our patients. As an optometrist, Dr. Natalie Cepynsky offers pre- and post-operative care for patients undergoing LASIK eye surgery or other eye surgical procedures. Our goal is to help you attain the clearest vision possible using advanced technologies.
Evaluation and Referral
LASIK (laser assisted in situ keratomileusis) surgery uses the latest advancements in technology to provide faster recovery times and precise results. LASIK surgery has been effective in treating myopia, hyperopia, astigmatism and other eye conditions. At iCare4Vision, we provide evaluations and referrals for patients interested in LASIK surgery. Dr. Cepynsky performs a complete review of your patient history as well as a full assessment of your eye health and vision. A current exam is important to determining if you are a candidate for LASIK surgery and if there are any other factors that may affect your results. The history review enables our optometrist to determine if your prescription is stable and you are healthy enough to consider surgery.
Once Dr. Cepynsky has performed the evaluation and determined whether you are a candidate for LASIK, you will be given a referral to the LASIK surgery center we have worked with on an ongoing basis. The center will perform advanced diagnostic testing and will evaluate your eligibility for surgery. Various surgery options will be discussed with you if you are determined to be a surgical candidate. We will be in correspondence with the center regarding your evaluation and surgical determination. If you are considering LASIK surgery, call us at (630) 665-6560 to schedule a consultation.
Post-Operative Care
Once your surgery is scheduled, we will schedule follow-up appointments for you in our Wheaton office. Typically, you will begin these follow-ups the day after the surgery and continue at prearranged times over the following six months. After 1 year, a full exam is recommended to determine the long-term results of your procedure. Dr. Cepynsky is experienced in working with patients pre- and post-operation and will answer any questions that you have along the way. If you have questions about LASIK surgery, call (630) 665-6560 to speak with our knowledgeable staff or email us.
Advantages of LASIK
If you have worn glasses or contact lenses for a long time, you may have wondered if LASIK surgery is a good choice for you. While not everyone is a candidate for LASIK, it does have some great advantages. People who play sports, have allergies, or who are looking for simplicity will all benefit from LASIK. To learn more about LASIK and your vision, call iCare4Vision today at (630) 665-6560.
---
LASIK Co-Management with iCare4Vision and Dr. Probst at TLC Vision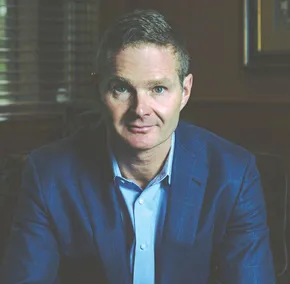 As National Medical Director of TLC, Dr. Louis Probst is one of the most experienced surgeons in the world having performed more than 100,000 LASIK procedures in almost 20 years. Dr. Probst is a fellowship trained ophthalmologist with subspecialty training in corneal transplant/anterior segment and refractive surgery at the University of Minnesota.
For the last ten years, Dr. Probst has performed exclusively refractive surgery and currently specializes in bladeless all-laser LASIK.
Education/Training
Dr. Probst completed his ophthalmology residency at the University of Western Ontario where he received four awards from his peers for outstanding achievement. He was selected among ophthalmologists across North America for a surgical corneal fellowship in corneal transplantation and refractive surgery at the University of Minnesota.
Memberships/Affiliations
Dr. Probst is a member of the American Academy of Ophthalmology and American Society of Cataract and Refractive Surgery. International Society of Refractive Surgery and Florida Medical Association.
Honors/Accomplishments
He has received 16 awards including the Achievement Award from the American Academy of Ophthalmology. Dr. Probst has given over 300 national and international lectures and provides training to surgeons and eye doctors on LASIK and PRK at conferences throughout the world. He has published 7 textbooks, 72 book chapters, and over 50 peer-reviewed articles on refractive surgery and LASIK. As a leader in LASIK, he developed ten instruments specifically for LASIK.

Learn more about Dr. Probst at www.lasikwithprobst.com.
---
About TLC Vision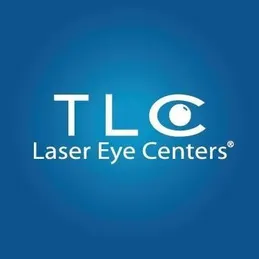 TLC Laser Eye Centers is North America's leading laser eye surgery provider, with more than 20 years of LASIK experience. Our specialized
doctors have performed a combined 2.2 million LASIK procedures – and that number is continuing to grow! We're proud to say that over 7,000 eye doctors have chosen TLC for their laser eye surgery and trusted our LASIK surgeons to deliver excellent results.

You'll find a TLC Laser Eye Centers located throughout the United States and Canada, with experienced LASIK specialists standing by to serve all of your laser eye surgery needs. With over 50 locations, you're never far from the great care TLC Laser Eye Centers provide. When you choose TLC Laser Eye Centers, you get a partner for life. For patients who choose it, our lifetime commitment helps you maintain the best possible vision.